Many say that offering such a broad assortment speaks for itself: 20,000 tons in
stock comprising more than 35 different engineering steels up to 1,000 mm in
diameter as well as flat and square formats. That enables us to cover the whole
bandwidth of special steels and customary materials that we source
predominantly from German and European steel producers.
Our assortment – outstanding in breadth and depth
Not only does our steel comply with the standards, but it also offers even more benefits. For instance, our stringent order specifications guarantee optimum chemical compositions and mechanical properties, high degrees of purity and strain rates as well as meeting strict US testing regimes. That not only allows you to save time and money during mechanical and thermal processing, it also increases the quality and durability of your products.
Our steel – offers more than just what standards specify
Our machinery is designed and equipped for mechanical processing: sawing on high-speed
saws, centric drilling, turning according to drawing specifications on conventional lathes
or drilling centre holes. Close cooperation with our experienced partners of many
years – all experts in their respective fields – also enables us to offer you other processes
such as peeling, heat treatment as well as deep hole drilling!
Our steel processing – from drilling through to heat treatment
Our technically trained sales staff support you from the very beginning of the request process,
because we want to solve a problem and not just sell you a piece of steel. Our materials technology
department provides additional assistance in special cases. Then our qualified personnel from the
production and logistics departments take care of your orders to ensure the material you ordered
is delivered to you in the desired quality and packaging on the stated delivery date.
Our staff – experts you can trust in all things steel
HERSTA – The specialist of high-quality steel
---
Standard material just does not satisfy the quality and durability requirements your products demand?
You place higher demands on raw materials with regard to degree of purity, strength and ultrasonic testing?
You are looking for a special steel that you cannot find on the market? Or do you simply need to get the job done quickly?
 Then we are the right partner for you!
 In addition to numerous special steels from our expensive 20.000 ton product assortment we are also able to supply you with customary materials, the majority of which is produced in Germany and Europe – in a quality that offers you more than standards specify.
Our 60 highly qualified members of staff combine our broad spectrum of raw materials, our diverse
processing capabilities as well as other services to offer an individual, high-quality product – to increase the value added of your products!
NITRIDING STEEL
The special chemical composition of nitriding steels guarantees optimum nitriding treatment following mechanical processing. Introducing nitrogen to the surface of the material makes it possible to create surface hardnesses of more than 1,000 HV. Resistance to wear and corrosion increase accordingly, while the core remains ductile and there is little material distortion. This is achieved by optimizing the composition of the alloying elements molybdenum, chromium, aluminium and/or vanadium. Nitrided steels are typically used for cylinders, piston rods and worm screws in the plastics industry as well as spindles in machine tools.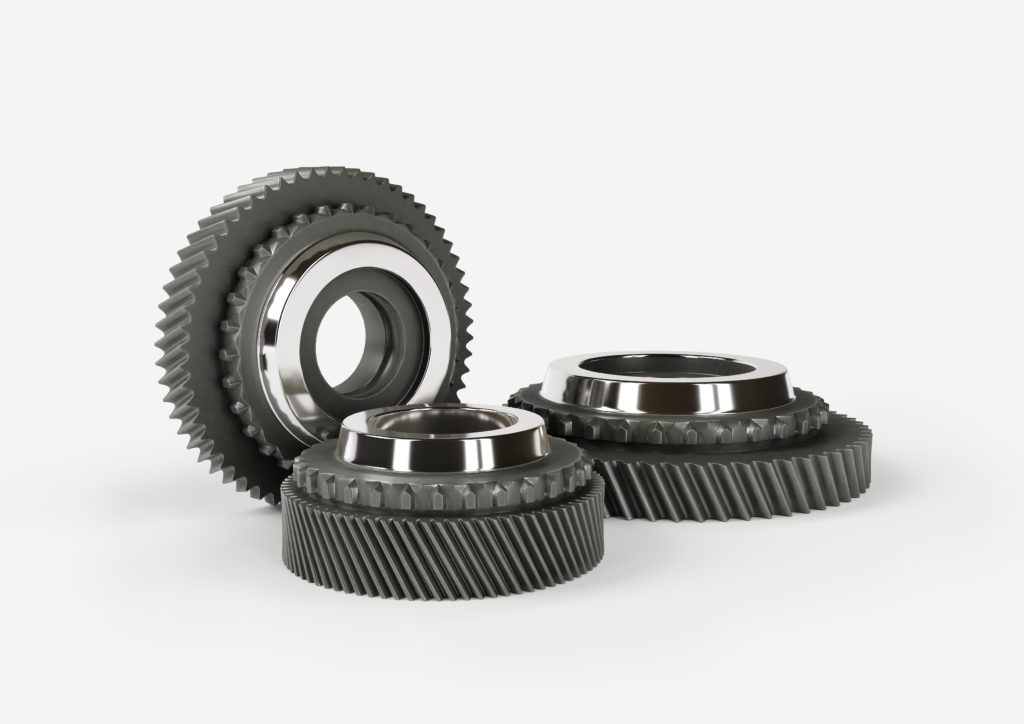 15NiCr13  |  1.5752
17CrNi6-6  |  1.5918
18CrNi8  |  1.5920
18CrNiMo7-6  |  1.6587
16MnCr5  |  1.7131
20MnCr5  |  1.7147
CASE HARDENED STEEL
Case hardened steels are case hardened following mechanical processing, in other words, carbon is diffused into the surface of the material in a process known as carburization. This produces a high surface hardness while the material retains a tough core. The achievable toughness and ductility of the core (in particular at low temperatures) depends on the composition of the alloy. As a rule, to guarantee good mechanical machinability case hardened steels are subject to an annealing or a prehardening and tempering process at the production site. They are used for components subject to the high levels of wear and high impact loads to which gears and bolts are typically exposed. Case hardened steels are not suitable for ambient temperatures above 200 °C because their surface hardness begins to decrease.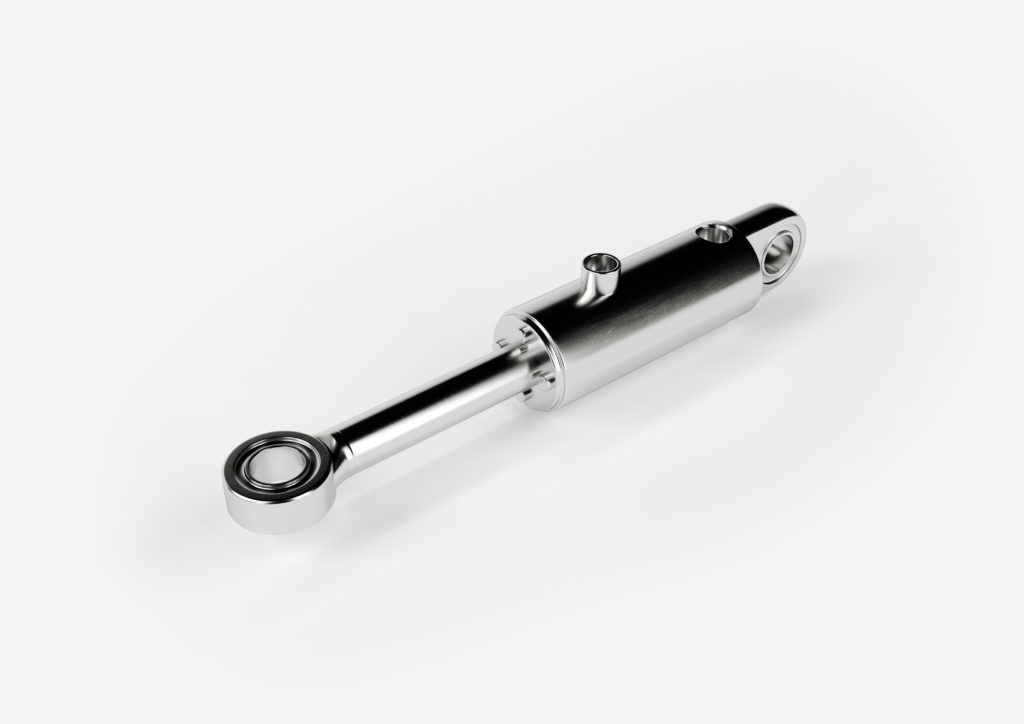 37MnSi5  |  1.5122
30CrNiMo8  |  1.6580
34CrNiMo6  |  1.6582
35NiCrMoV12-5 | 1.6959
34Cr4  |  1.7033
41Cr4  |  1.7035
25CrMo4  |  1.7218
34CrMo4  |  1.7220
42CrMo4  |  1.7225
50CrMo4  |  1.7228
30CrMoV9  |  1.7707
51CrV4  |  1.8159
QUENCHED AND TEMPERED STEEL
The carbon content of quenched and tempered steels is mostly between 0.2% and 0.6%. Quenched and tempered steels are chosen according to the balance of strength and ductility properties (based on the cross-section of the component) required for the respective application. Relevant factors are the chemical composition of the material, its thermal treatment and the operating temperature of the finished component. Quenched and tempered steels are produced either soft annealed or hardened and tempered at the production site. When in a prehardened condition, further heat treatment is not often required following mechanical machining. Quenched and tempered steels are used for crankshafts, axes, shafts, connecting rods, bolts and screws.
ZF STEEL
ZF steels are steels that have been specially standardized and patented by ZF Friedrichshafen AG. They are normally based on general standardized steels whose properties have been adapted to satisfy the needs of ZF Friedrichshafen AG. Amongst other aspects, these adaptations concern the chemical composition, thermal treatment, degree of straining and ultrasonic testing. The precise specifications depend on the respective application and are based on numerous ZF standards. For instance, there are different specifications for marine drive technology and industrial gear trains. Only steel works audited by ZF Friedrichshafen AG are allowed to produce case hardened steels to ZF Friedrichshafen AG standards.
BEARING STEEL
Through-hardened ball and roller bearing steels have a carbon content of approximately 1%. Annealing components after mechanical processing makes it possible to achieve a surface hardness up to 60 HRC. To guarantee good mechanical machinability despite a comparatively high carbon content, ball and roller bearing steels are subjected to a special annealing process at the production site. This "annealing to speroidal cementite" is known as AC or spheroidizing annealing. Due to their high resistance to wear, ball and roller bearing steels are used in the manufacture of ball bearings, roller bearings, anti-friction bearings, worm gears, linear guides and ball screws. That makes it absolutely essential that the raw material has a high degree of purity.
HIGH TEMPERATURE STEEL
High temperature quenched and tempered steels are used in applications subject to high temperatures. Special chemical analyses and high tempering temperatures when annealing the steel guarantee its strength will not decrease later when subject to high temperatures in the intended application or over longer periods of time. Some of the high temperature quenched and tempered steels we stock can be used in temperatures up to 530 °C. High temperature quenched and tempered steels are typically used in the construction of power stations and pressure vessels. As a consequence, stringent demands must be met to ensure compliance with specifications of the AD-Regelwerke (German 'working group guidelines' covering pressure vessels) and the European Pressure Equipment Directive.